Full Day Easy Cycling Wine Tour
Full Day Easy Cycling Wine Tour
to East Georgia

Duration 8-10 hours
The perfect cycling tour for those who are looking for the adventure of biking combined with fun experience, in short period of time you will follow the trail of wine in Georgia, The country is rich with its winemaking. On the way of degustation savory and unique taste, you will pedal through impressive views and visit the historical monuments of Georgia such as Ujarma fortress and Shuamta Monastery. Mountains of Great Caucasus will follow you all the way of cycling.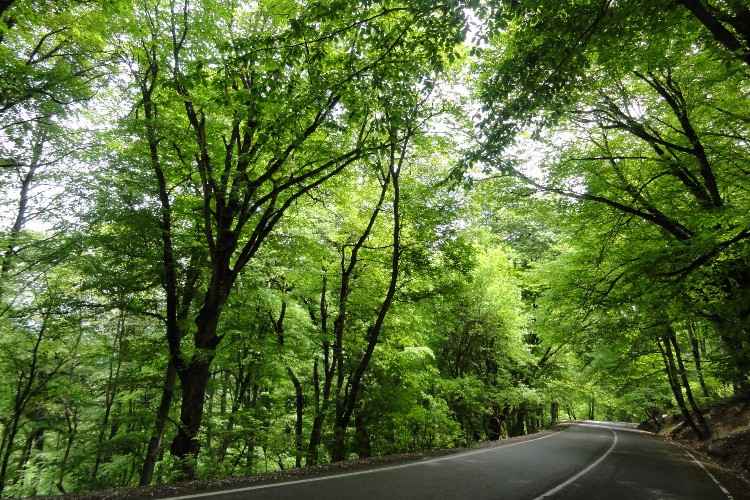 Highlights:
Ujarma Fortress (III c)
Shuamta Monastery (VI c)
Gombori pass (1.6200)
City Telavi
Alexander Chavchavadze palace XVII c (house museum)
Winery company

Difficulty: easy (mainly downhills by asphalt road)
Tour duration: 8-10 hours
Total elevation gain: 300 m loss: 1360m
Total ride distance: 40 km
Obstacles: short uphill at Shuamta monastery
Vehicle support: Yes
Recommended Equipment:
- Sunglasses
- Headwear
- Sunscreen lotion (SPF at least 30)
- Rain suit
- Daypack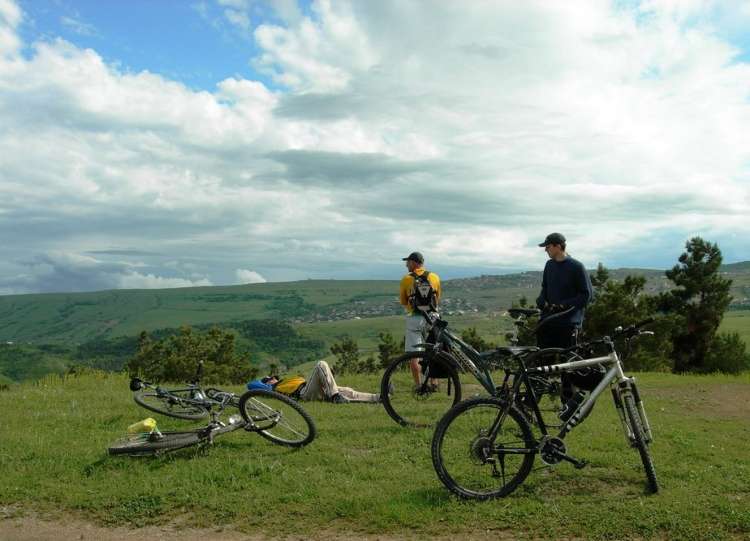 At the beginning of the cycling tour, you will be picked up at the hotel of your staying in Tbilisi and drive by car to fortress Ujarma, which is situated 45 km to the east of Tbilisi. The fortress was founded in III-IV centuries and is considered as the best sample of fortification construction of ancient Georgia. There is also saved walls of XII-XIII centuries rebuilding after being destroyed by conquerors several times. Just like most of Georgian monuments and fortresses it also has its own legends, sayings and folklore retellings, that you are going to hear surrounded by greatness of the place.
&nbsp
The cycling tour continues again by car for 24 km till Gombori pass from here touring trip and glorious ride starts bike trail to Telavi city. The pass itself peaks at 1620 meters above sea level and wonderful view on Great Caucasus mountains opens in front of travelers. Gombori road is spectacular any time of year. Fresh mountain air, magnificent sceneries of Alazani valley and Caucasus, small idyllic villages, beautiful meadows and sea of clouds are just a short list of what waits for you on the road.
&nbsp
In the cycling tour, on the way riding down toward city Telavi, in 18 km from Gombori pass on the way, there is one more stop, Shuamta Monastery, one of the most important monuments in Kakheti region 5th century basilica, which is one of the most beautiful examples of Christian Georgian architecture. In the 16th century old Shuamta Monastery was abandoned. Tinatin Gurieli, the wife of King Levan was the founder of new Monastery (Qveda Shuamta) and of course the historical story behind it.
On peaceful country lanes, through an endless panorama of vineyards and centuries-old stone farmhouses towards city Telavi, the first archaeological findings from Telavi date back to Bronze Age. Right in this city, on the way you can visit the local agricultural market, which has a rich variety of regional fresh and natural products such as vegetables, cheese, and spices. So feel free to make some purchase there.
&nbsp
Continue your way of cycling from Telavi for 10 km to village Tsinandali, where visit palace of Alexander Chavchavadze, a noble Georgian poet, in his life this place was a cultural center, visited by famous Georgian and foreign writers and public figures such as Alexandre Duma, Alexander Pushkin, Mikhail Lermontov, and others. It's not all, the palace has its own winery, with unique Georgian wine collection.
In the cycling tour, following the trail to winery company near Tsinandali, with a fine collection of wine-related exhibits, an ethnography department and wine – tasting area.
&nbsp
After visiting the winery cycle back to Telavi either by car or by bike, it depends on your wish. Surrounded by the view of vineyards you can have tasted of Georgian homemade wine and have a delicious late lunch in a local family in Telavi. Lunch in a local family is optional, not included in tour package so it will cost you an additional 25,- USD (20,-Euro) per traveler.
&nbsp
On the way back you will be taken by car to Tbilisi,
&nbsp
Please note that during cycling tour your support car will be following you in case you need some rest or carry your purchase
&nbsp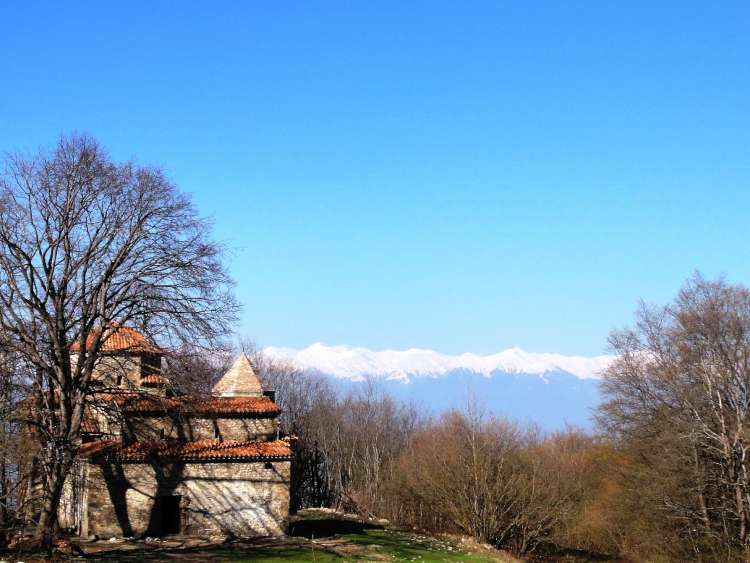 Cycling Tour Package includes:
• Renting of the bicycle and helmet;
• English speaking cycling guide;
• Car with driver;
• Petrol costs;
• Entrance tickets to Tsinandali museum;
• Wine tasting in wine factory;
• A bottle of water per guest.
&nbsp
Cycling Tour Package doesn't include:
• Travel insurance;
• Other equipment for cycling;
• Lunch in Telavi (Optional, costs extra 25,- Dollars or 20,- Euros;
• Costs for wine tasting in Tsinandali palace;;
• Tips for guide and driver.