Full Day Tour to Uplistikhe and Stalin's museum in Gori
Full Day Gori and Uplistsikhe Eco (budget) Tour
Duration 6-7 hours
All Year around

Please note! What's the difference between ECO and Standard tours. In ECO tours, you'll be served with guide-assistant instead of a professional guide. The assistant is a person who's doing practice in our company to learn basics of travel guiding service, knows the basic material of all destinations travellers will visit but he/she is not a professional guide. The car you'll be served is a standard class vehicle and could be with right wheel drive.
In Eco tours, you could be joined to other travellers in contrary to standard tours that are always private, individual ones.
Tourists have an opportunity to see one of the most interesting tourist attractions of Georgia in a day - Uplistsikhe Cave City (II c B.C), the oldest urban settlement in Georgia. Nearby from Uplistsikhe is the motherland of Russian tyrant of XX c, Josef Stalin - small town Gori. The museum is rich with artifacts from the Soviet leader's life. On the way back to Tbilisi explore UNESCO listed Mtskheta - the ancient capital of Georgia.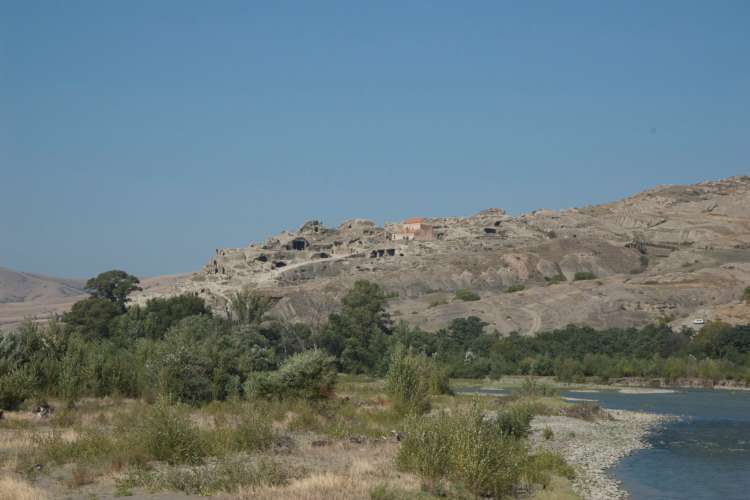 Highlights:
Uplistsikhe Cave Town
Main Fortification
Grand Cellar
Church of Prince
"Apothecary's"
Sacrificial Pits
Stalin's Museum
Stalin's personal railway carrieage
Jvari Monastery in Mtskheta (VI c, UNESCO)
Svetitskhoveli Cathedral in Mtskheta (XI c, UNESCO)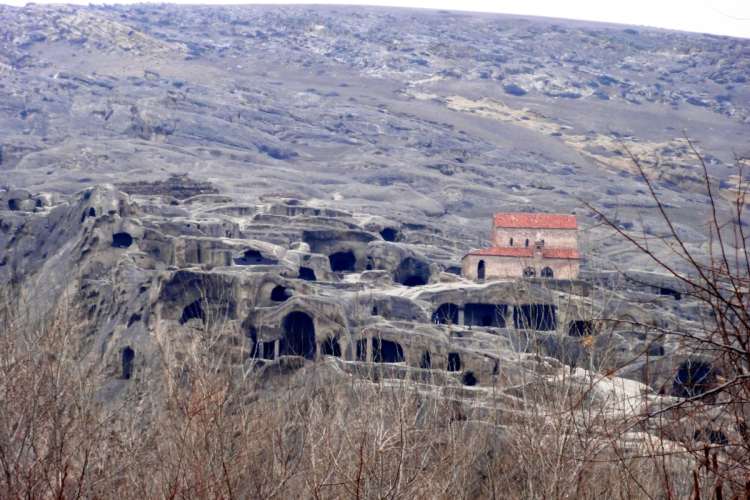 Uplistsikhe
&nbsp
Uplistsikhe (II c B.C. - X c A.D.) is an ancient rock-hewn town in Eastern Georgia, some 100 kilometers Western from Tbilisi. Built on a high rocky left bank of the Mtkvari river, it contains various structures dating from the Early iron age to the Late middle ages and is notable for the unique combination of various styles of rock-cut cultures, co-existence of Pagan and Christian architecture.. The Uplistsikhe cave complex has been on the tentative list for inclusion into the UNESCO World Heritage program since 2007 because Uplistsikhe is identified by archaeologists as one of the oldest urban settlements in Georgia. The town's age and importance led medieval Georgian written tradition to describe its foundation to the mythical Uplos, son of Mtskhetos, and grandson of Kartlos.
&nbsp
Joseph Stalin's Museum in Gori
&nbsp
Joseph Stalin's Museum in Gori established in 1951 as a memorial to Stalin, who died in 1953. The main building of the complex is a large palace in the Stalinist Gothic style. Enshrined within a Greco-Italianate pavilion is a small wooden hut, in which Stalin was born in 1878 and spent his first four years.
To one side of the museum is Stalin's personal railway carriage. The green Pullman carriage, which is armor plated and weighs 83 tons, was used by Stalin from 1941 onwards, including his attendances at the Yalta Conference and the Tehran Conference. It was sent to the museum on being recovered from the railway yards at Rostov on Donau in 1985.
The museum charts Stalin's journey from the Gori church school to the leadership of the USSR, the Yalta Conference at the end of WWII and his death in 1953. The first hall upstairs covers his childhood and adolescence, including his rather cringeworthy pastoral poetry, and then his early revolutionary activities in Georgia The exhibition is divided into six halls in roughly chronological order, and contain many items actually or allegedly owned by Stalin.
The display concludes with one of twelve copies of the death mask of Stalin taken shortly after his death.
&nbsp
On the way back to Tbilisi, the travelers will visit at first Jvari Monastery nearby from Mtskheta. The monument of the VI century is included into the list of UNESCO. Then visit of Mtskheta city and masterpiece of Georgian architect - Svetitskhoveli Cathedral in Mtskheta (XI c, UNESCO)
&nbsp
At the end return back to Tbilisi and drop off in the hotel of traveler's stay in Tbilisi.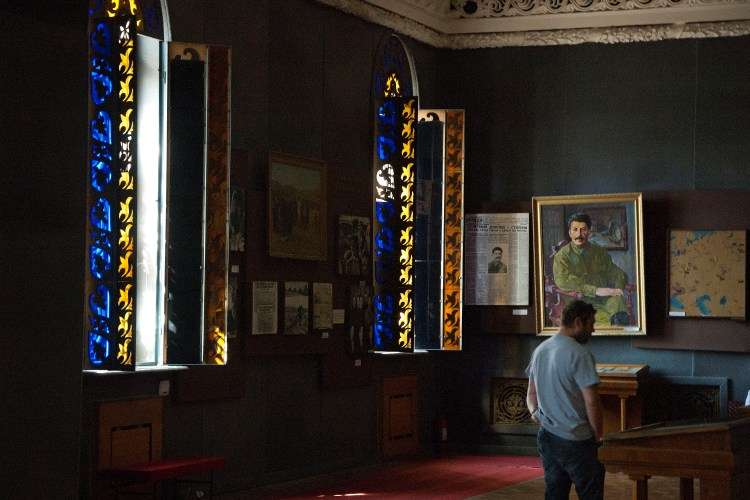 Duration: 6-7 hours
Driving distance: 230 km
Season: All year around
What's Included:
• Hotel pick-up and drop-off;
• Transportation In modern, air-conditioned coach;
• Petrol Costs;
• Guide-assistant service (English, Russian);
• A bottle of water per traveller.
&nbsp
What's Not Included:
•Travel insurance;
• Meals and drinks;
• Tips for the guide and driver.

Please note, tours are available either in English or Russian languages.
Each extra person not indicated in the travel ticket pays additional 51,- Euro to tour package price.