Full Day Wine Eco (budget) Tour
Full Day Wine Eco (budget)
Tour to East Georgia
Duration 8-10 hours
All Year Around
Please note! What's the difference between ECO and Standard tours. In ECO tours, you'll be served with guide-assistant instead of a professional guide. The assistant is a person who's doing practice in our company to learn basics of travel guiding service, knows the basic material of all destinations travellers will visit but he/she is not a professional guide. The car you'll be served is a standard class vehicle and could be with right wheel drive.
In Eco tours, you could be joined to other travellers in contrary to standard tours that are always private, individual ones.
As you already know, Georgians have been producing wine with a unique method in "Qvevri'' (clay tank planted in the ground, that is included in UNESCO intangible world heritage list), for 8000 years. Almost every family in the countryside in Kakheti is also winegrower. In Georgia, there are grown about 500 varieties of grape and produced well-known, high quality dry and semi-sweet red and white wines.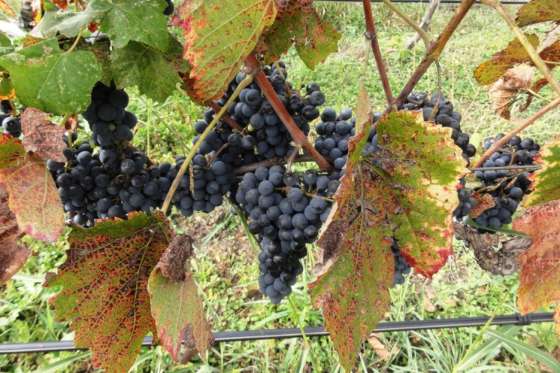 Highlights:
Badiauri village and bread baking there
Bodbe monastery
Sighnaghi city
XVI c Wine cellar in village Velistsikhe (wine tasting is options)
Tsinandali Palace and XVII c wine cellar (wine tasting optional)
Wine factory "Shumi" (visit and wine tatsing optional)
Telavi – The main city of Kakheti region
Gombori Pass on the way back to Tbilisi (1620 m)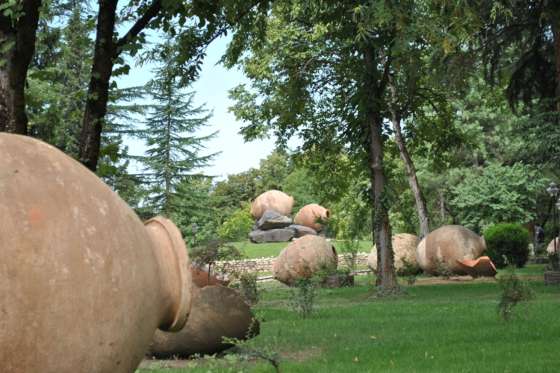 At first the travelers visit village Badiauri, where all villagers who live along the road are baking bread for daily use.
&nbsp
After getting experience about Georgian traditional way of baking bread, tourists will visit one of the most famous monasteries in the Georgia, Bodbe Monastery, the holy place for Georgian people, because there is buried St. Nino, who brought Christianity in Georgia in the middle of 4th century. According to the legend she had healing properties. The church acquired its current shape in the 9th century.
&nbsp
From Bodbe continue the way to Sighnaghi. Founded by the famous King Erekle II in 1772. Buildings in the city built in the style of southern Italian classicism with Georgian elements. A few years ago, Sighnaghi was restored and constructed. Since then a lot of tourists have visited the city to enjoy the stunning panorama, which opens on Alazani Valley. The town's architecture is unique with old and modern components. Today Sighnaghi has additional status: it is known as a "City of Love". Sighnaghi is famous for its eponymous castle, this is included in the list of the most famous and largest forts in Georgia. The city is surrounded with high defending wall, 4 km in length.
&nbsp
The next stop is village Velistsikhe to the wine cellar of XVI c. Here the guests can taste homemade wine and see how Georgians store wine in medieval time.
&nbsp
Then, the root lays towards Prince Chavchavadze Palace (XIX c) in village Tsinandali with wonderful French park and wine cellar. Here in wine cellar guests can taste different sort of local wines.
&nbsp
After exploring of Palace, guests will visit Wine factory-museum "Shumi" for another wine tasting and if desired, it's available to purchase some bottles of wines locally from the factory.
&nbsp
At the end of the tour visit of Telavi - main city and administrative center of Kakheti region (100 km eastern from Tbilisi).
&nbsp
At the end of the tour, the guests return to Tbilisi via another road laid through Gombori pass (1620 m).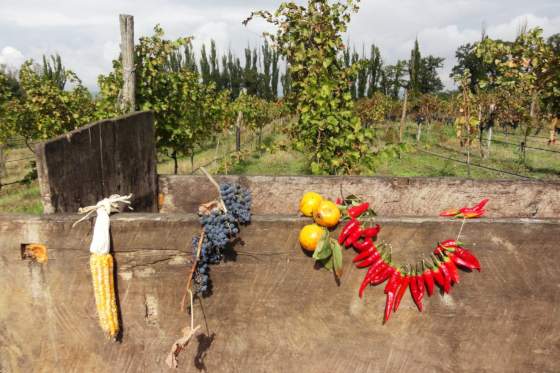 Duration: 8-10 hours
Driving distance: 330 km
Season: All year around


What's Included:
• Hotel pick-up and drop-off;
• Transportation In modern, air-conditioned coach;
• Petrol Costs;
• Guide-assistant service (English, Russian);
• A bottle of water per traveler.

What's Not Included:
•Travel insurance;
• Meals and drinks;
• Costs for wine tasting.
&nbsp
Please note, tours are available either in English or Russian languages.
Each extra person not indicated in the travel ticket, pays additional 56,- Euro to tour package price.